As any excuse to go shopping is appreciated in this house now I get to go solo and actually browse and try things on rather than haphazardly grabbing things and buying them to the deafening complaints of a pesky boy. It's actually quite fun now (apart from when arse won't fit in any trousers at Oasis. Not any…)
The next excuse on the agenda is BritMum's Live 2016! I've sorted out my Moo Cards and now my attention turns to what I might wear!
I actually went last year in a professional capacity, and everyone looked really lovely and were dressed right across the spectrum from casually chic to gloriously dressy. I was impressed, and am quite happy knowing that however I dress this year I'll fit in.
Most important for me is footwear. I am such a tenderfoot. It might be quite warm by then, so sandals might have to be purchased. I like the look of these £40 silver ones from Clarks – they are usually a safe bet for comfort and I like silver!
If by some miracle it IS warm, then I'll want something cool (in every sense, badum-tish!) I'm not a huge fan of dresses and skirts, especially when your child has a penchant for trying to hide underneath them and thus flashing large crowds with your control pants.
So, to be on the safe side, I absolutely LOVE this jumpsuit from TopShop
It's nice a loose fit, it's a lovely colour – I bet it's super comfy. Will deffo be trying this one on!
If the weather isn't warm (98.5% chance based on all the summers ever since 2001) then I'll probably go for my staple look of ankle boots, skinny jeans and a plain t-shirt . Seeing as it's a special occasion though, I thought I could smarten up the look with a little blazer – this one from Zara is fab:
I'll have to do a handbag post at some point as well – there'll be a multitude of things I'll need in there!
What will you be wearing?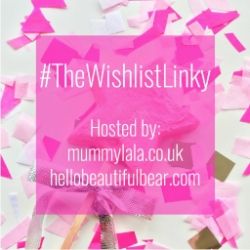 Save
Save