Because normal brownies are just so last season.
This recipe is so easy – if you have a food processor it is even easier. If you haven't, you might need to do some, well, sifting and melting and stuff. I'll explain both ways though just coz I love ya.
Save
Save
Save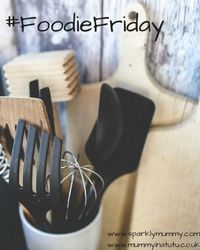 Save
Save

Passive Time

1

hour cooling
Passive Time

1

hour cooling
Pre-heat oven til 180 degrees (gas mark 4) Either line with baking paper or somehow lubricate a baking tin (I used a 20cm square) (and used a bit of butter)

If using a food processor, chuck all of the ingredients into it except the caramel bites. Whizz til thick and creamy.

If whizzer-less, melt the butter, and mix the sugar and eggs until creamy. Fold this mixture into the butter. Sift and fold in the flour and cocoa.

Whilst doing either of the above instructions, get a willing minion to chop the caramel bites up. Take care that minion does not filch too many bites.

Plop lovely mixture into the tray, and then chuck the chopped up bites in. Press them into the mix as you gently spread it to the corners (minion's may also want to help with this step)

Make sure the mix is nice and even then pop in the oven for 25-30 minutes, until the top is firm but there is give underneath.

Once out of the oven, leave to cool in the tin (it's ok to whack it in the fridge to hasten the cooling process, especially if being pestered by your minion)

Once cool, slice and serve. A quick zap in the microwave will add deliciousness!